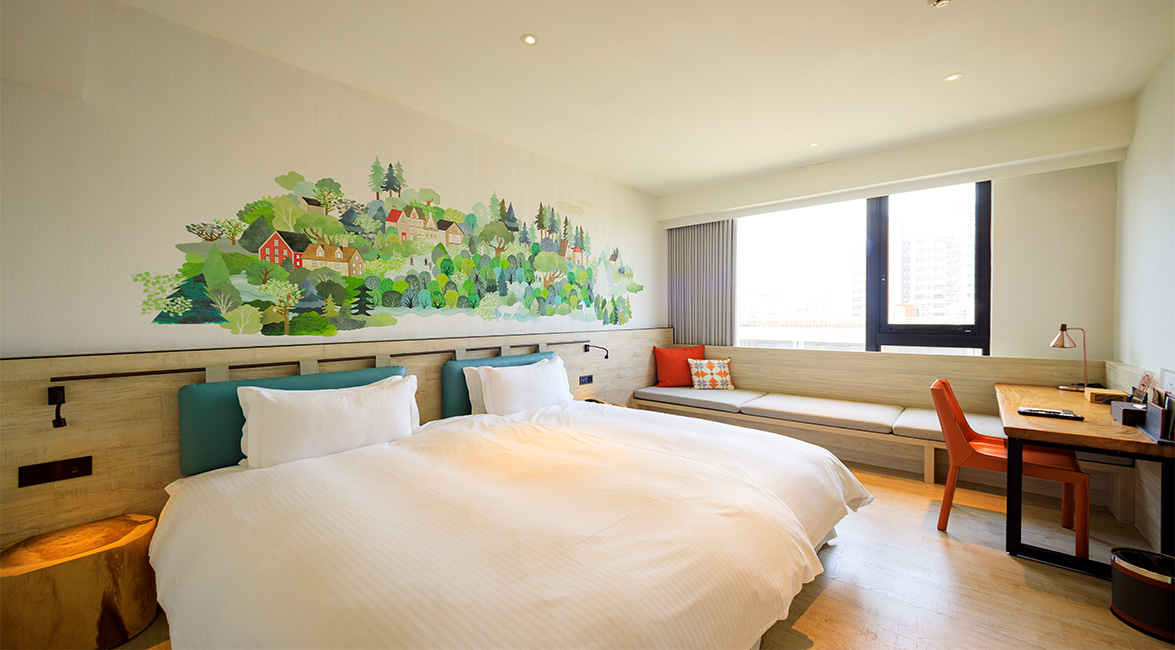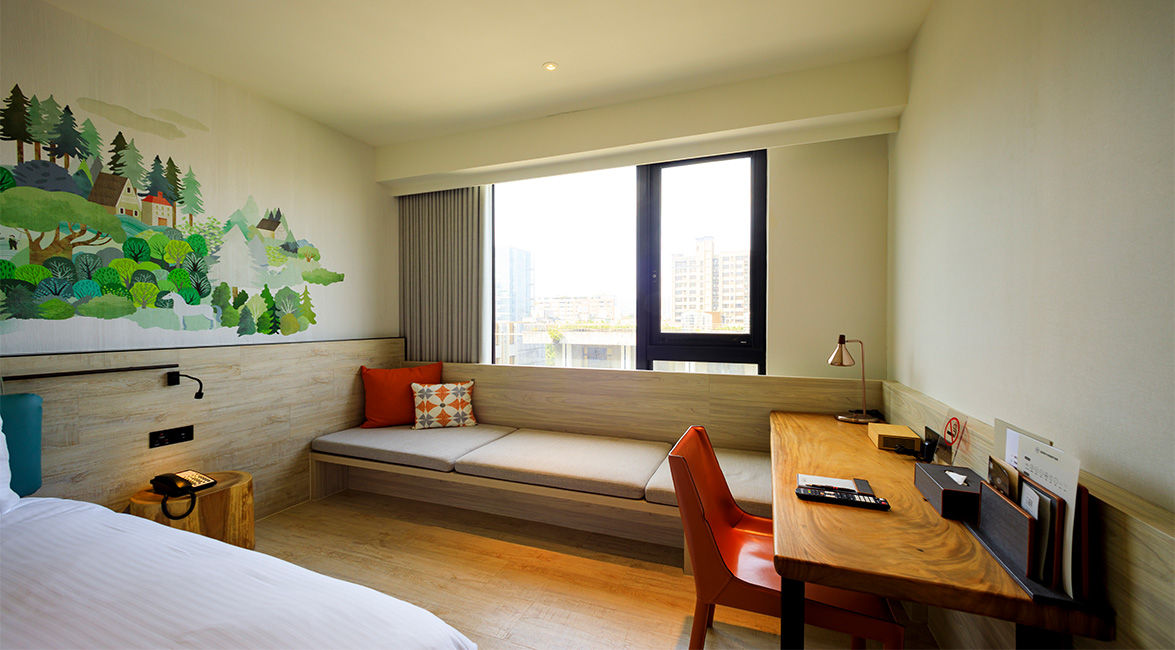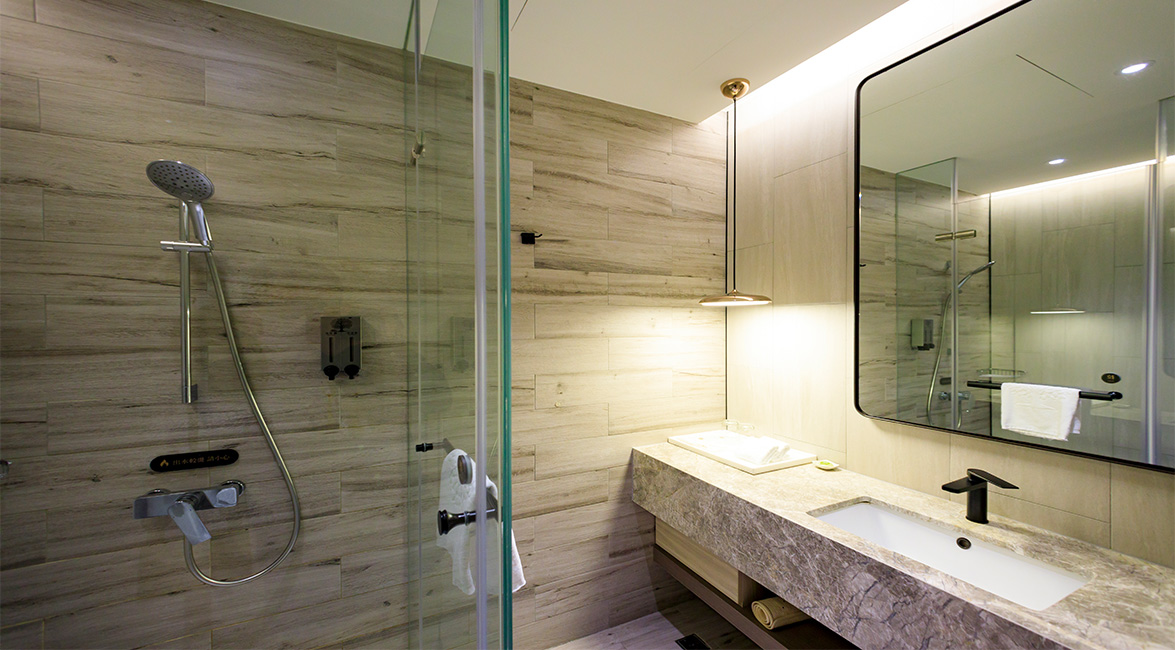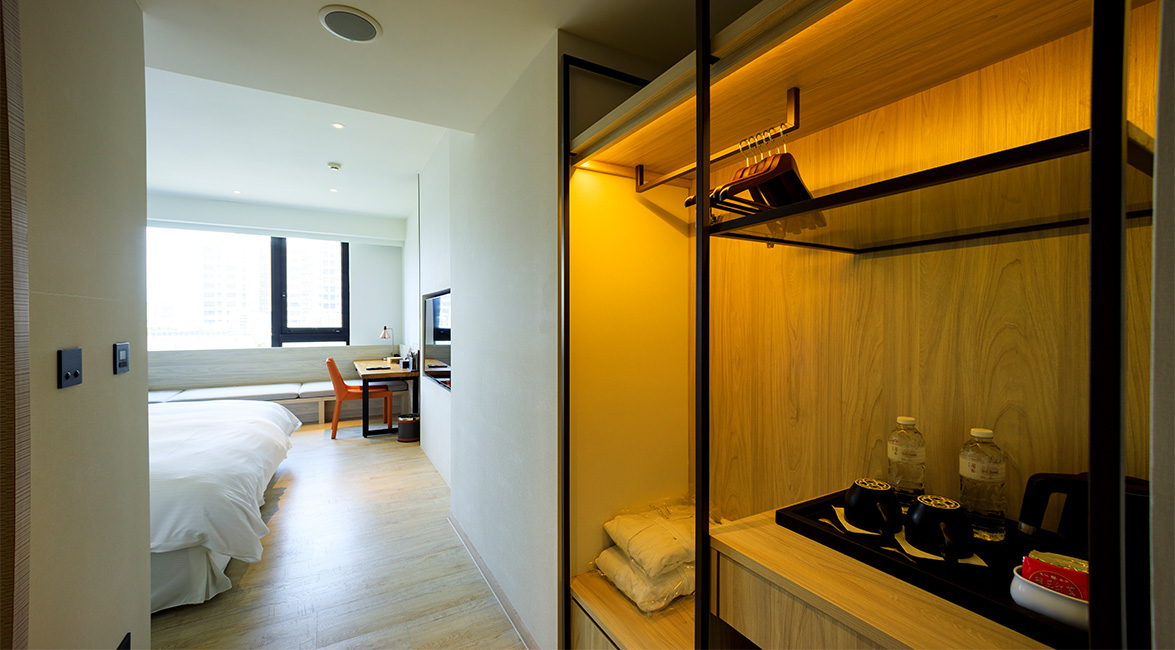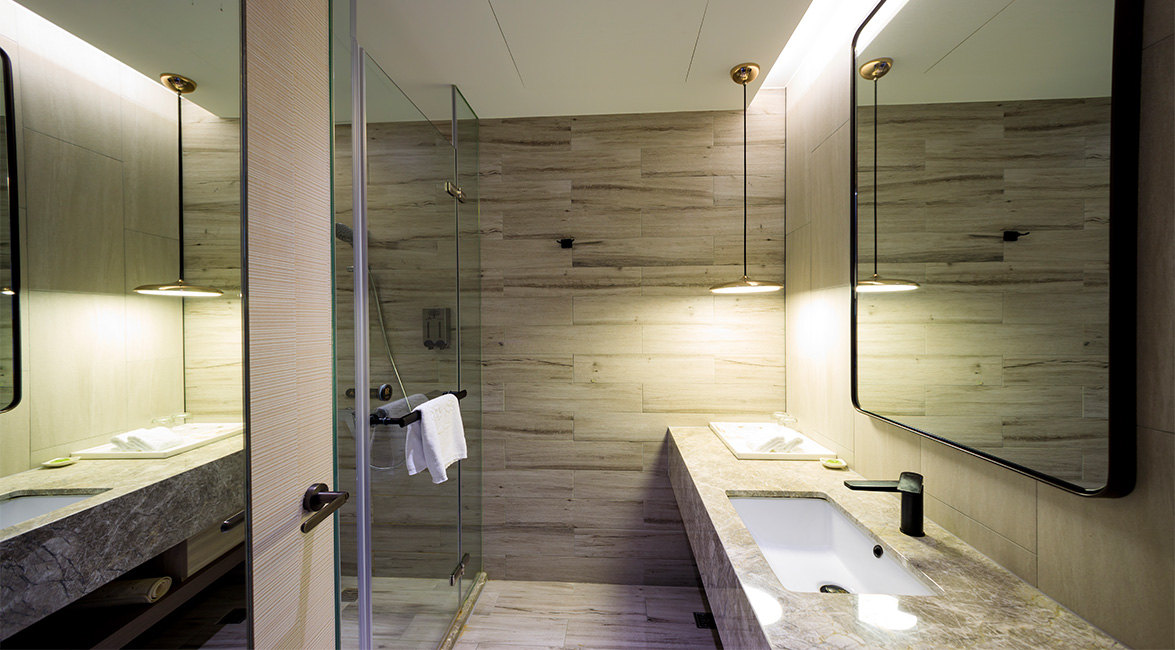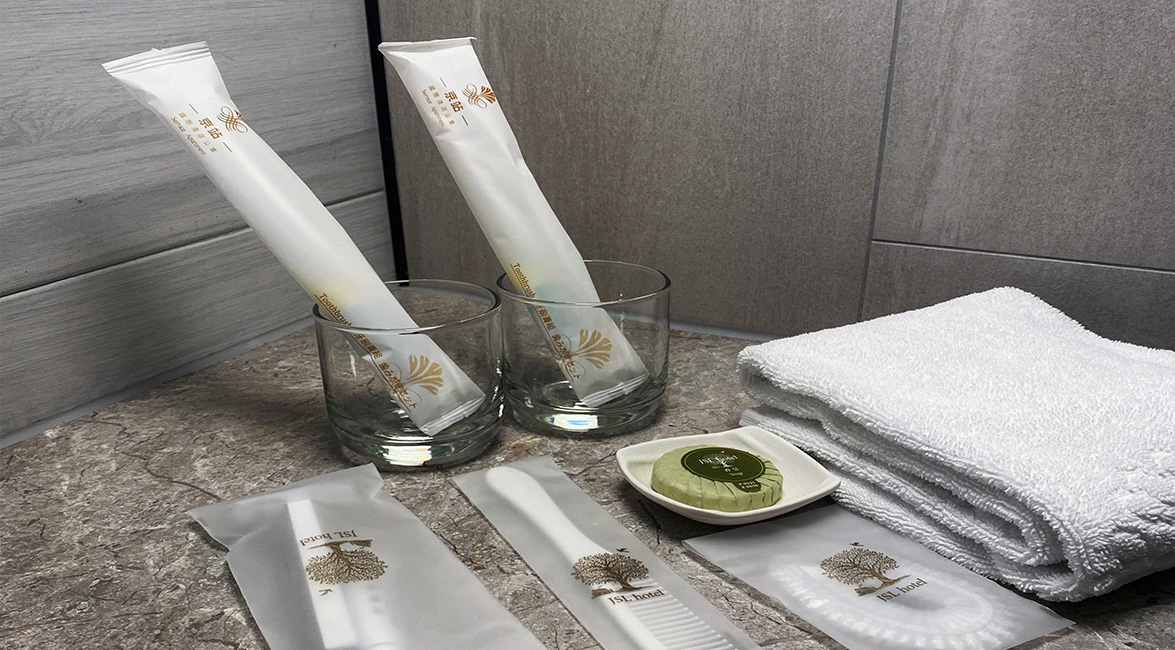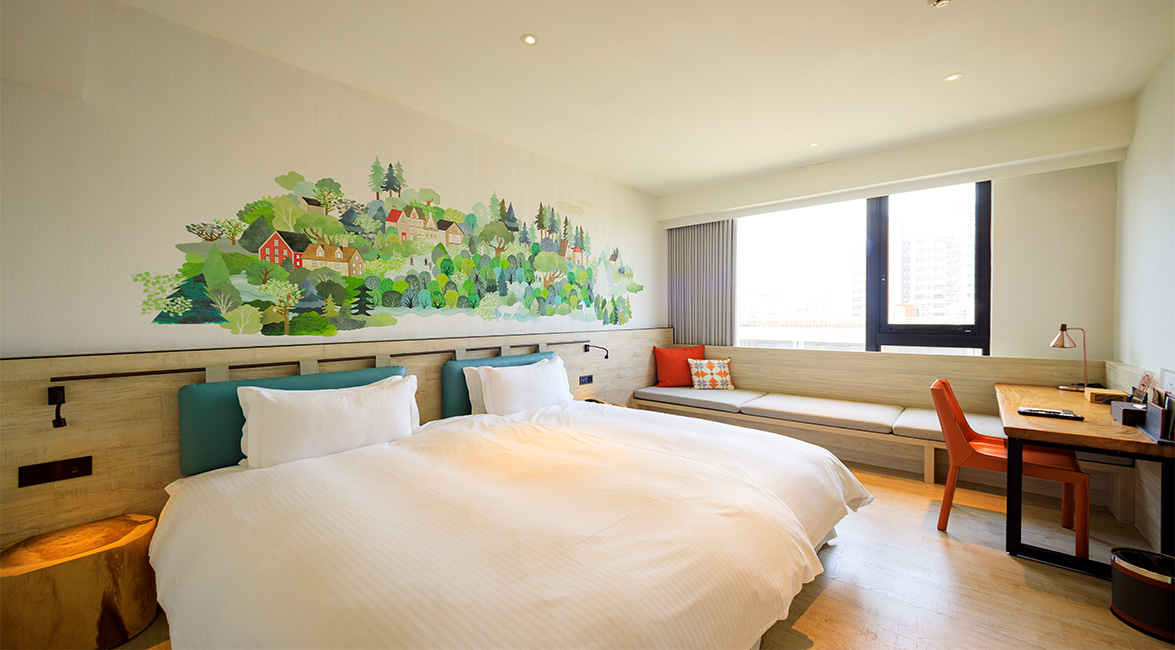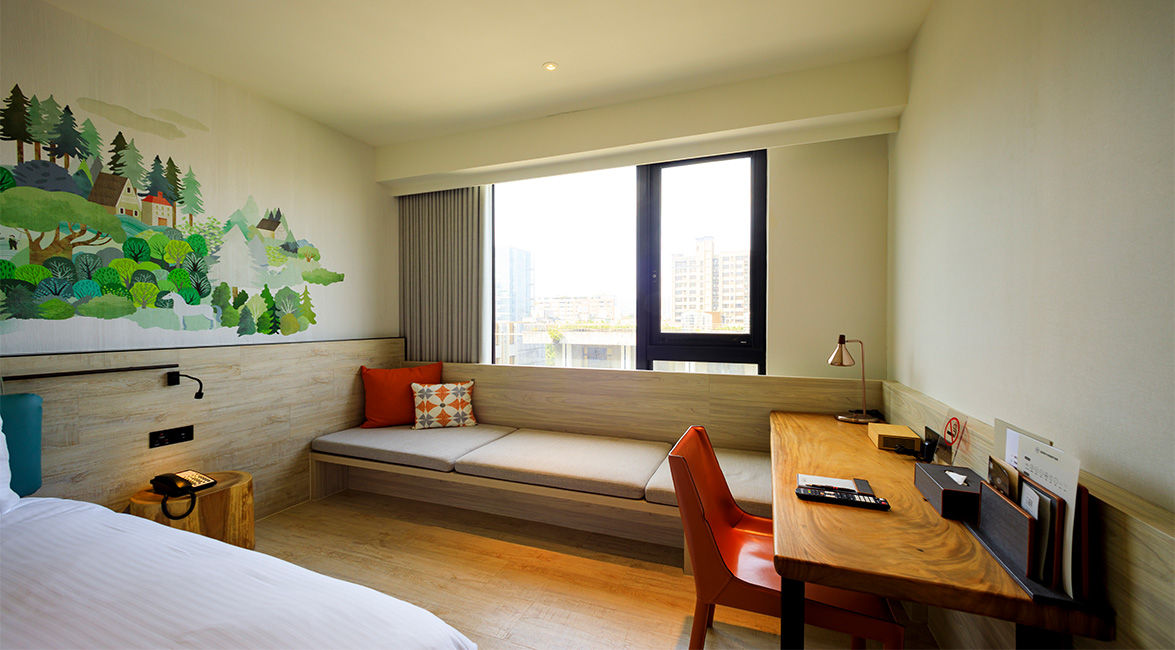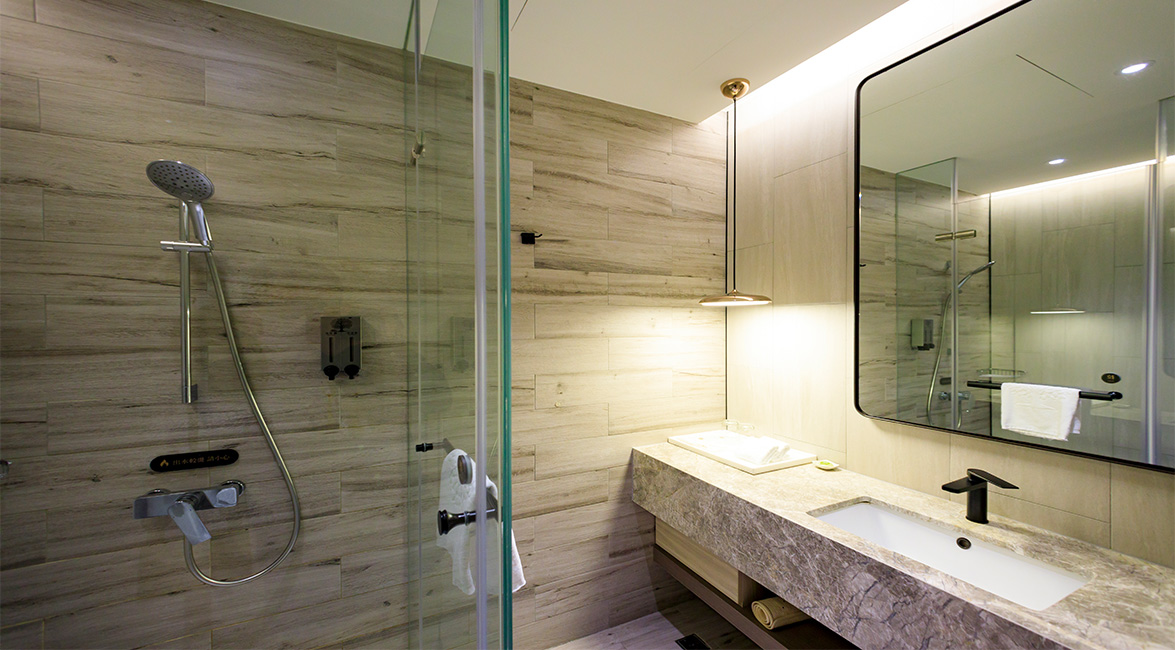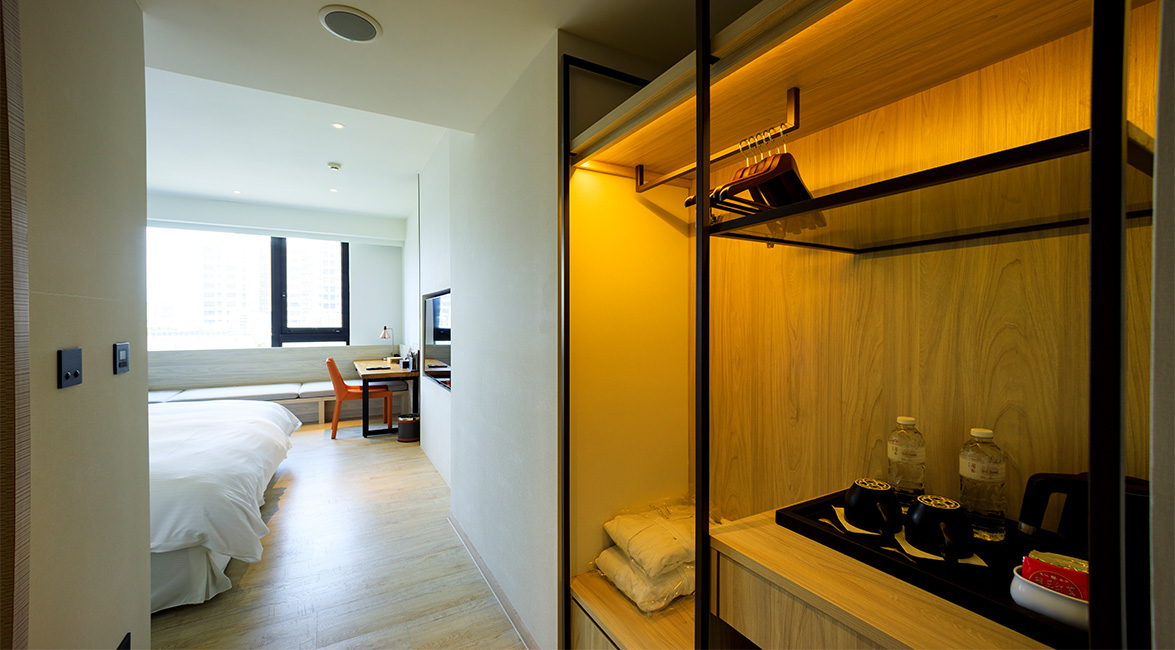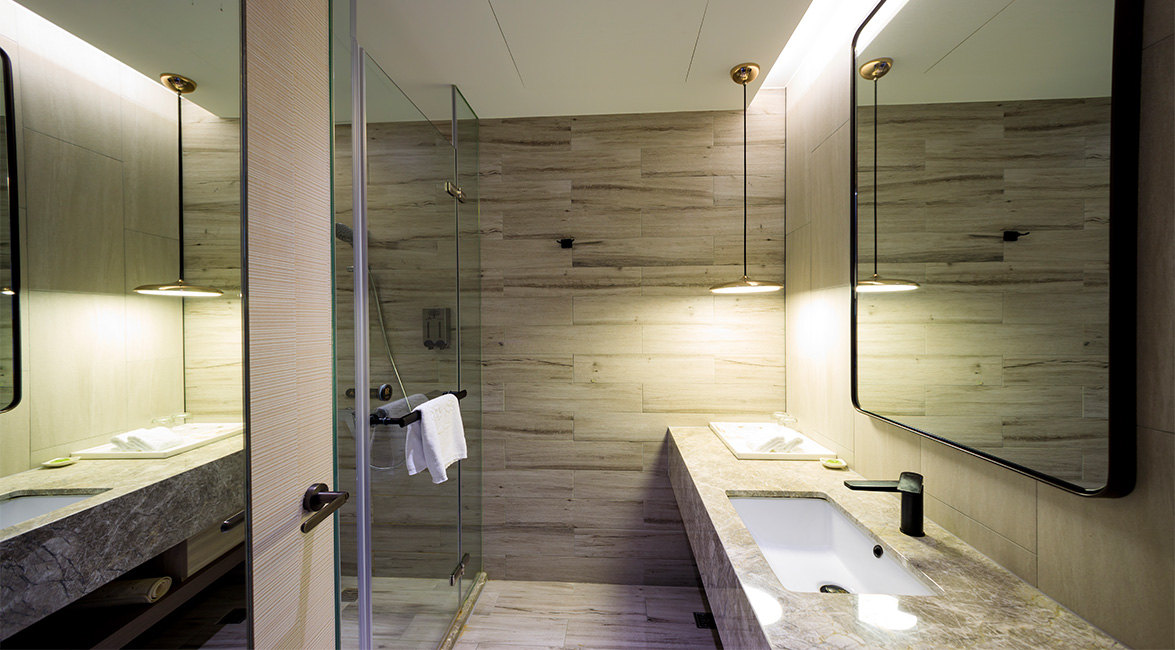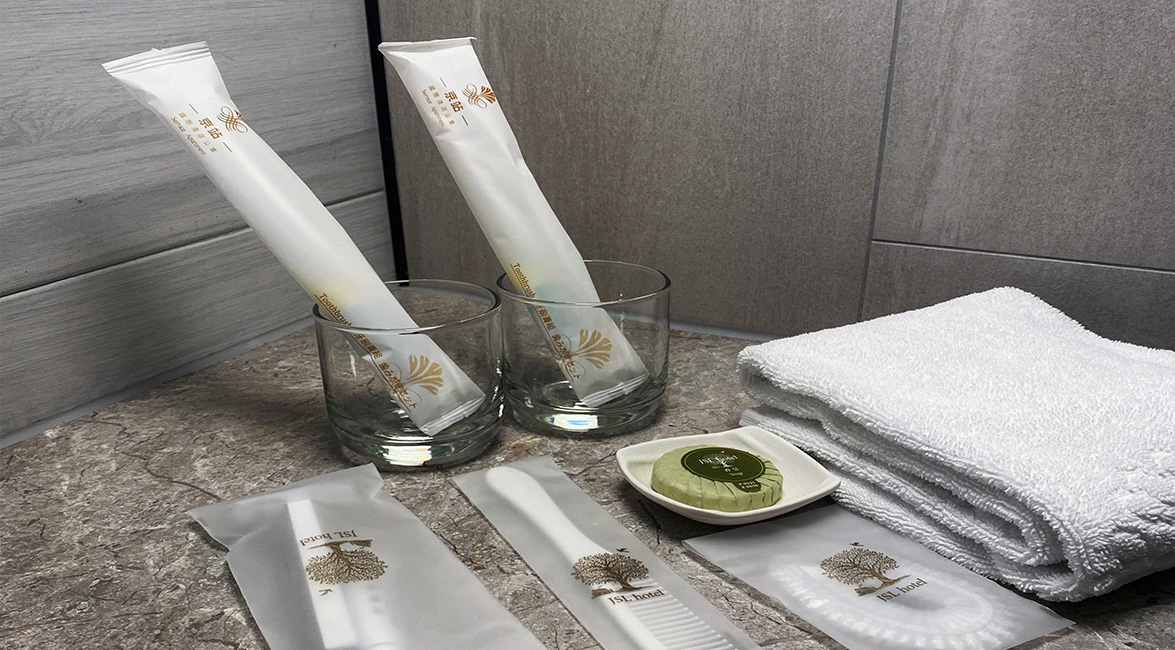 With warm earthy colors as the background, the room is designed in a simple and neat style, and the decoration of mural behind the bed will make you feel like staying in an urban forest, quiet and relaxing.

Situated on the 3rd to 10th floors, the 8-ping (about 26.45 m2) exquisite space offers two room choices: Double Bed or Twin Bed. Each room is equipped with windows and brightly lit, with a custom-made chaise longue placed in front of the window to give you a private space for perfect relaxation.
Note: No custom-made chaise longue placed in front of the window in Room No. 17 on each floor.

Shower room
It is separated into wet and dry areas to improve the safety and convenience of use.

Cotton bathrobe
Natural cotton bathrobes are provided in the room for a soft and comfortable touch. You are welcome to have the bathrobe on to enjoy the facilities and services provided by us in the most relaxed and delighted way in every corner of the hotel.
Guest room amenities
●Free mineral water stored in the eco-friendly fridge (Note: The fridge temperature, about 17~19°C, cannot be adjusted.)
●Taiwan Ten Ren's tea bags & instant coffee
●60" LCD TV & free TV channels
●Feather pillows, duvet and other bedding that give intimate touch
●Cotton bathrobe
●Wooden Bluetooth speaker alarm clock
Bathroom amenities
●Private Bathroom(shower in dry/wet separation)
●Hair dryer, quality toiletries (shower gel, all-in-one shampoo& conditioner, soap, toothbrush set, shower cap, razor, comb, cotton swab)
Guest room facilities
●Inductive door lock & emergency bell
●Desktop telephone
●Central air conditioning (with no auto power-off memory function, so turn it on/off manually) & lighting system
●Electronic safe, mobile phone charging socket (USB / 110V)
●Fireproof building materials, smoke detector, automatic fire sprinkler, emergency lighting and central fire alarm
Chargeable services
●International direct dial
●Movie channel
Note:
※Check-in time: After 15:00; check-out time: before 12:00
※To ensure the accommodation quality of our guests, visitors are requested to leave the hotel before 23:00. Visitors leave after the said time will have to pay the accommodation fee.
※The above room rates do not include the use of aromatherapy spa, hot spring room, rock bath and other facilities.
※In compliance with the government decree, smoking is completely prohibited in our hotel. To maintain your health and the air quality, do not smoke in your room.
Attention: If you smoke in the room, you will be charged NT$ 10,000 for room cleaning upon check out.